Medical Supplies, Equipment & Bathroom Aids for Meridian, Clark, Wayne, Newton, Kemper, Lauderdale County, Scott, Leake, Neshoba & surrounding areas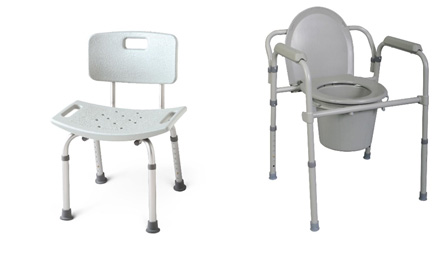 Studies have shown that patients are happier and progress faster when they can recuperate in the comfort of their own home. At Queen City Medical Equipment, we work diligently to make that fact a reality for those we serve. We continually research the newest products and technology, in order to provide you with the finest equipment at the best prices. So, it's no wonder we have grown to become the trusted choice of individuals, doctors, healthcare facilities and caregivers throughout Meridian, Mississippi and the surrounding areas.
Bathroom Safety Equipment
According to a study by the National Institute on Aging, more than a third of adults age 65 and older fall each year, and 80% of those falls occur in the bathroom. Bathroom safety equipment can drastically reduce falls and allow older adults to remain safe and independent at home. At Queen City Medical Equipment, we provide a wide array of bathroom safety aids, including: grab bars, shower chairs, commodes, and more, designed to create a safe and comfortable bathroom environment. We will be happy to answer your questions and assist you in selecting the right bathroom safety equipment for your home and budget.
Mobility Aids
Enjoy independence and freedom with mobility aids from Queen City Medical Equipment! From wheelchairs and lifts to scooters, and more, we offer a variety of equipment from top manufacturers, so you're sure to find the perfect solution for your particular needs.
FreedomAlert Emergency Call System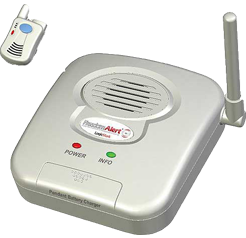 Even though most people strive to live independently, there are times when living alone means that there is no one to assist you should you need help. The Freedom Alert system allows you to contact family, friends, or 911 at the click of a button, quickly putting you in contact with assistance, should you need it. Best of all, there are no contracts, no activation fees, and no monthly fees. So you can enjoy a system that is safe and highly affordable. Contact us to learn more.
While we carry a large selection of products in our showroom, we also have access to thousands of special order items. So, if you have a specialized need or don't see exactly what you are looking for please let us know. We can quickly get you anything you require.
Other Medical Supplies & Equipment:
Stethoscopes
Scales
Blood pressure monitors
Bathroom safety equipment
Grab bars
Shower Chairs
Commodes
Mobility Aids
and much, much more