C-Pap & Breathing Aids for Meridian, Clark, Wayne, Newton, Kemper, Lauderdale County, Scott, Leake, Neshoba & surrounding areas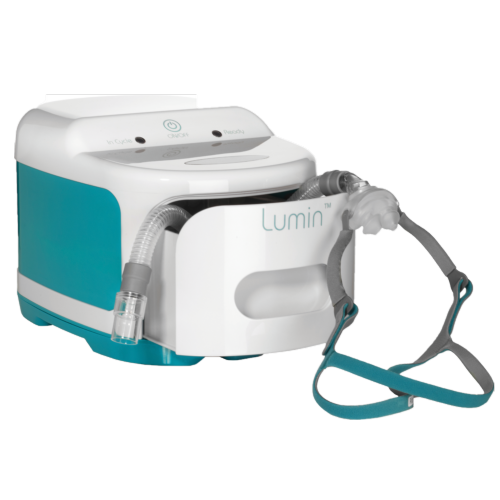 CPAP & Breathing Aids
Queen City Medical Equipment is your source for top quality respiratory care supplies, including oxygen units, nasal CPAP, nebulizers, portable oxygen systems, and more. Whatever brings you to us, we are dedicated to delivering the personal, attentive service you deserve. To that end, we work with you and your physician to ensure a smooth transition from hospital care to home care, and our knowledgeable staff makes sure that the patient or caregiver is fully trained on the operation, safety, and care of their equipment. For your payment convenience, we can provide direct billing to Medicaid, and most private insurance and HMO's.
CPAP
Sleep apnea is a sleep disorder that affects more than 18 million American adults. With sleep apnea, the muscles at the back of the neck fail to keep the airway open during sleep, which results in breathing being briefly and repeatedly interrupted. In addition to fragmented sleep, sleep apnea can lead to low blood oxygen levels, heart disease, and hypertension. For most people, CPAP can be easily managed with the use of a Continuous Positive Air Pressure (CPAP) machine. The mask fits over the nose and/or mouth and gently blows air into the airway while you sleep, keeping it open, and preventing disruption.
If you've recently received an order for a CPAP machine from your doctor or sleep lab, Queen City Medical Equipment has everything you need! Our extensive inventory includes the latest models from top manufacturers, including the Philips Respironics DreamStation, ResMed AirSense, and the SoClean CPAP, which is 100% waterless and doesn't require daily disassembly. We also carry masks from Fisher/Paykel, Simplis, and Eson, and are happy to assist you in selecting one that offers the most optimal, comfortable fit.
Portable Oxygen Systems
Queen City Medical Equipment is pleased to provide you with a wide range of portable oxygen systems. We offer quick, convenient ordering, so you can select the one that best suits your needs and lifestyle.
It's our exceptional service and extensive product knowledge that has made Queen City Medical Equipment the trusted choice of individuals, local hospitals, rehabilitation & senior living facilities, and doctor's offices throughout the greater Meridian, Mississippi area. Whether you have questions about breathing aids or need assistance comparing brands, Queen City Medical Equipment is always happy to help.
We offer a variety of options from leading manufacturers, including Resmed and Respironics, and also Fisher/Paykel, Eson, and Simplus.