Hospital Equipment Rentals & Sales for Meridian, Clark, Wayne, Newton, Kemper, Lauderdale County, Scott, Leake, Neshoba & surrounding areas
Hospital Equipment Rentals & Sales
Exceptional care requires quality equipment, and Queen City Medical Equipment has exactly what you need! We understand the importance of timely delivery and ensuring your facility has the equipment necessary for providing quality care. That is why we carry a large selection of hospital equipment in stock, allowing us to accommodate many needs within the same day.
Whether you are a small physician's office, rehabilitation facility or large medical center, we can provide you with the latest equipment at the best prices. In fact, we carry products from top manufacturers, including Grahamfield, Invacare, and others. So, whether you rent or purchase, you can be assured that you're receiving quality equipment on each and every order.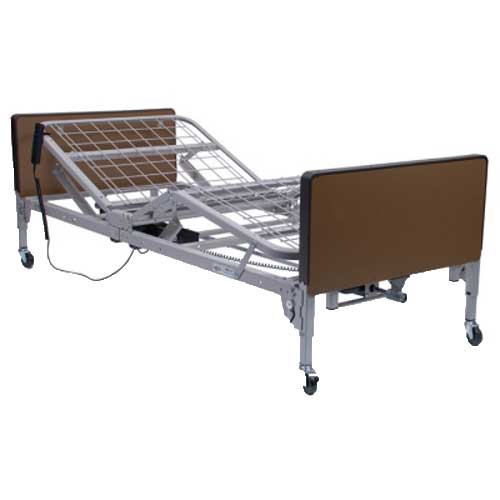 We are Your Source for:
Beds
Bedrails & Bed Tables
Pillows
Blood Pressure Cuffs
Medical Supplies
Stethoscopes
Bathroom Aids & Equipment
Knee Walkers
Wheelchairs and more!
Caring For Your Patients
We know you want the best for your patients, and we're take great pride in supporting that goal with our products and services. From meeting their medical supply needs to installing lifts and stair lifts to keep them safe, Queen City Medical Equipment will work with you to recommend the right equipment to meet their daily requirements in your office and at their home. In addition to equipment sales, installation, and training, we also offer service and repair within a 75 mile radius. Whether the equipment was purchased from us or not, Queen City Medical Equipment technicians are available to deliver prompt, efficient DME service.
Freedom Alert Emergency Call System
Recommended by doctors, healthcare providers, and experts across North America, FreedomAlert is a two-way programmable system that allows you to speak directly to relatives, neighbors, friends, or a 911 operator with just the touch of a button. There are no monthly fees, activation fee, or long-term contracts, making FreedomAlert an affordable and safe solution on any budget. It's even splash resistant, so your patients can take it in the shower! Protection and peace of mind – that's FreedomAlert! We'll be happy to tell you more about FreedomAlert and how it can serve your patients. Contact us today to learn more.